Modeling Process Maps
BPM managers can now create process maps, save them as drafts and publish them directly in Bpanda. This is not only a valuable time-saver, but also means that you don't need to switch between various tools when structuring and publishing your company's processes in a process map. Get started right away and create your first process map in Bpanda!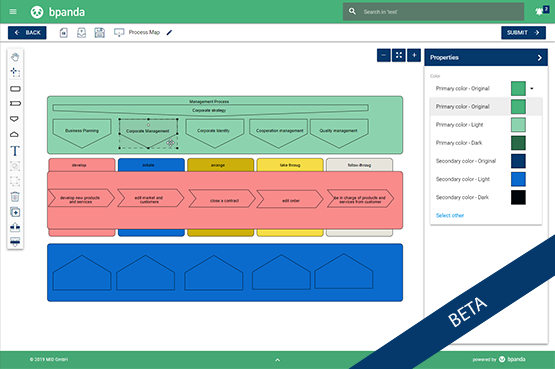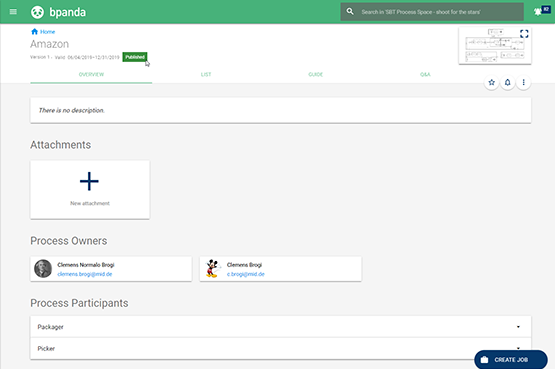 Version Display Changed for Process Calls
Processes are now initially opened in the published version for all users (process owners too). This means that everyone in the company can always see the most up-to-date version of a process. Any queries colleagues may have can now always certainly be answered about the current version. This saves time and frustration as you no longer have to check whether all participants are talking about the same process version. If there is no published process version, then the next version or version which was last valid is shown.
Enhanced Print Function
The May 16, 2019 release included enhanced print functions meaning you can now print all process details. But that's not all: Our July 10 release now means that you can see the previous and next steps in the list of process content when printing so you don't need to be a BPMN whiz to know what you're doing and understand the process flow. Another print feature also includes the reason a review was released or rejected. Why is this good? You can archive this information when printing.