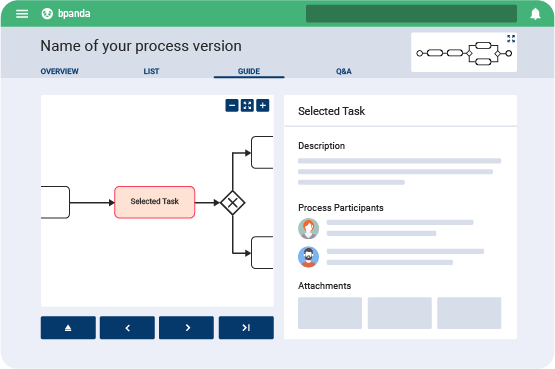 be informed
Easily Find and Understand Processes
Bpanda's intuitive and modern user interface enables anyone within a company to easily find their way through the process landscape. You can quickly and easily find all relevant process information. Information is set out in a clear and easy way so that all team members know what steps need to be carried out.
FIND OUT HOW TO WORK EFFECTIVELY WITH Bpanda
be creative
Model and Expand Processes
Bpanda can be used by anyone to model their own processes, regardless of their previous modeling experience. The editor can use spreadsheets and automatically creates the "happy path" (the typical standard procedure of a process) in line with the information entered. The result: a BPMN 2.0-compliant process that can be added to at any time using the web modeler.
FIND OUT HOW Bpanda STANDARDIZES PROCESS MODELING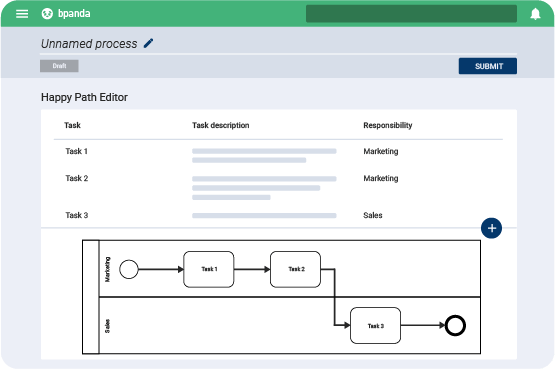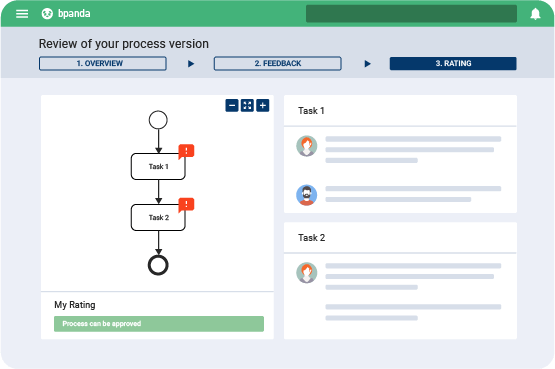 be connected
Develop and Evaluate Processes Together
Bpanda can be used as a direct channel for communication so that anyone can share their wealth of knowledge about the process with their colleagues. You can use reviews to give direct feedback about processes and develop these further as a team. This continuously improves the quality of the process throughout the entire company and enables a transparent workspace.
FIND OUT HOW Bpanda PROMOTES TEAMWORK
be efficient
Optimize Processes and Put them into Practice
Bpanda uses "jobs" to take process participants through the process step-by-step. The flow is visualized in such a way that even those working in different teams know who carries out which process step and everyone can view the log. This enables both seamless collaboration and a glimpse into the actual workflow to unlock your company's potential.
FIND OUT HOW Bpanda BRINGS PROCESSES TO LIFE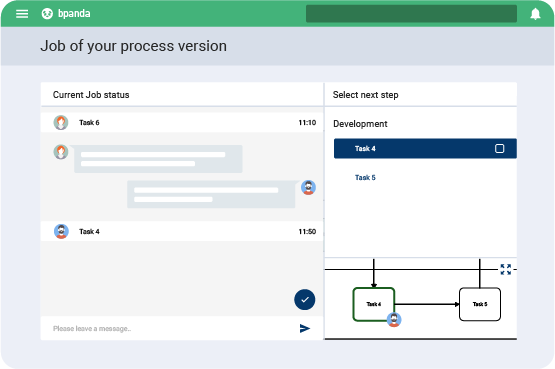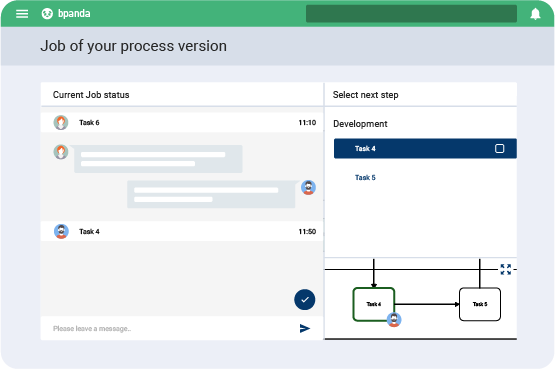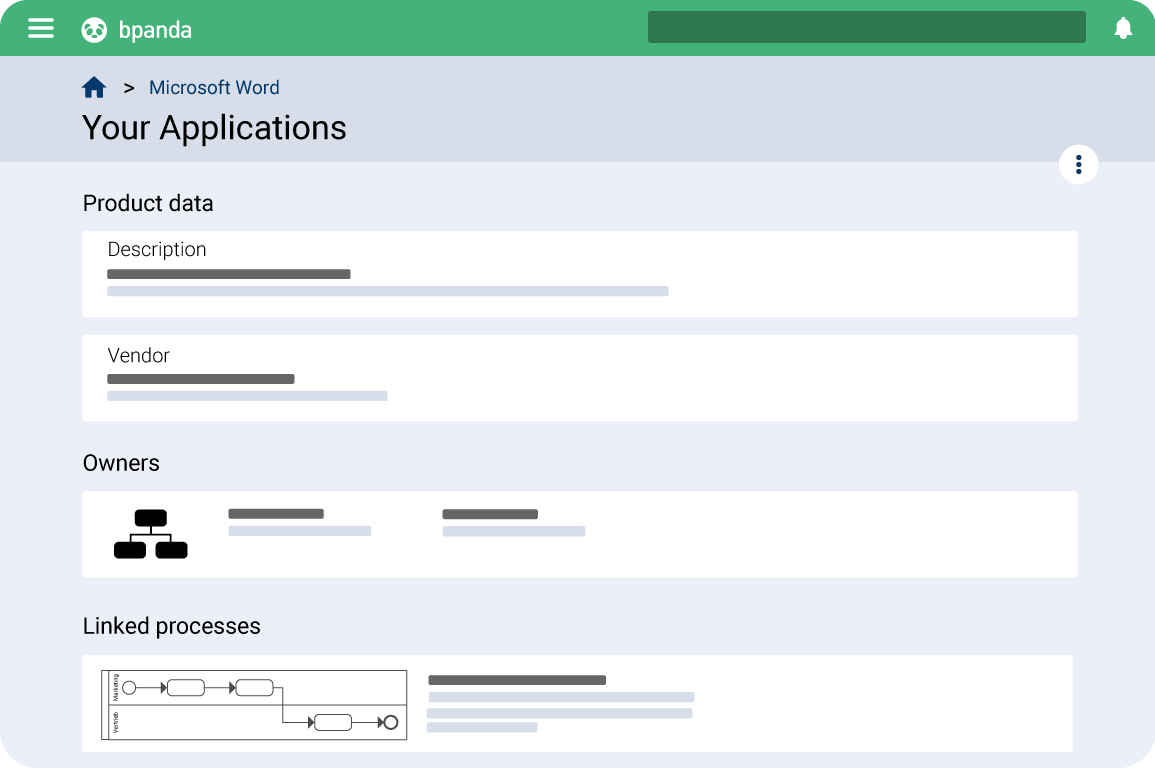 be aligned
Develop and Evaluate Processes Together
Application management has never been so easy. You can centrally maintain all your applications using Bpanda, link individual process steps and evaluate them in real time. The application dashboard shows the links between applications and processes, covers risks such as impact of server failure, helps avoid redundancies and makes saving potentials transparent. The best basis for successful IT business alignment.
FIND OUT HOW Bpanda MANAGES APPLICATIONS
be compliant
Creating, Publishing and Evaluating Risks and Chances
Bpanda ensures that processes are regularly checked and adapted with regard to risks and chances to keep in line with ever-changing compliance requirements. The dashboard can help you to identify affected processes and quickly evaluate all chances and risks. Bpanda can help increase process quality, exploit the full potential for improvement and avoid legal and financial risks.
FIND OUT HOW Bpanda MAKES RISK MANAGEMENT EASIER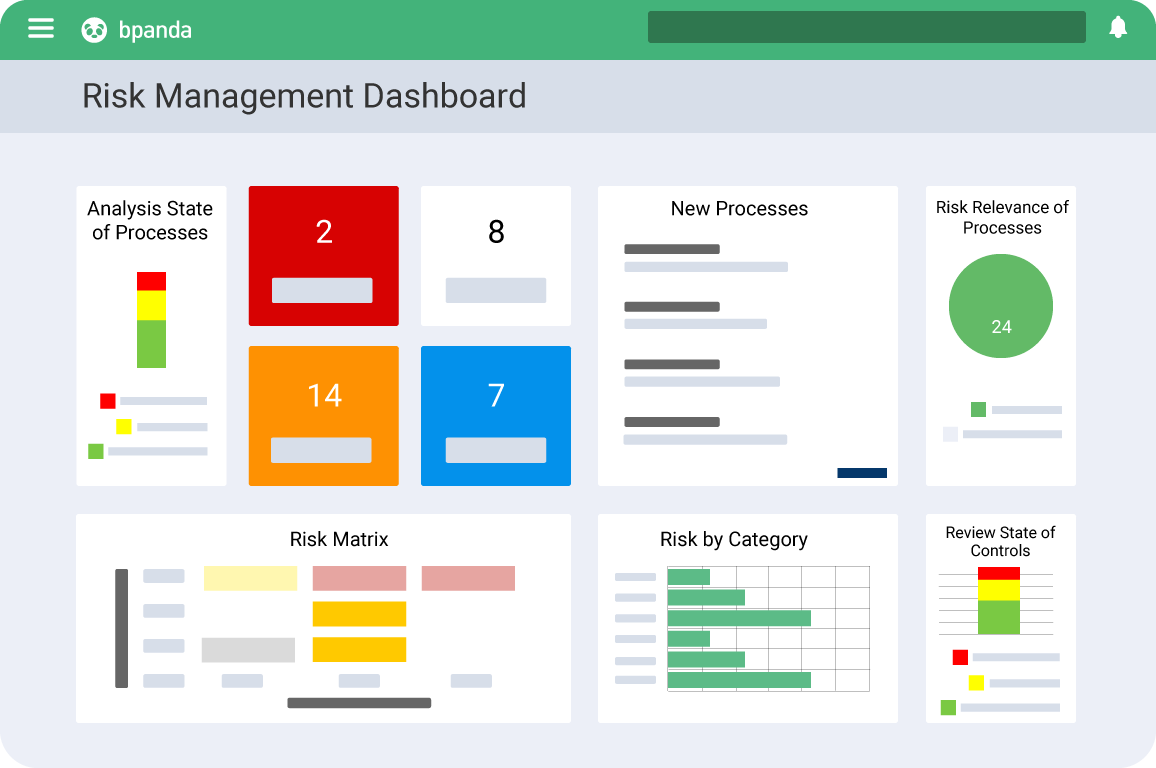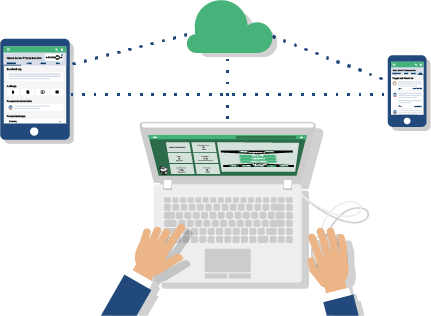 be independent
Use Processes Anywhere and at Any Time
Bpanda's responsive design allows you to shape it to suit your needs using a smartphone, tablet or desktop. You can use the cloud version to get started straight away and can always access the most up-to-date product version. The secure cloud is hosted in a German datacenter. Regulatory requirements prevent cloud use? No problem! Bpanda also offers an on-premise solution.
Full Integration - Use Your Modeling Tool of Choice
Processes are often modeled using more than one tool. You can use our digitalization suite Innovator and many other integration options in Bpanda.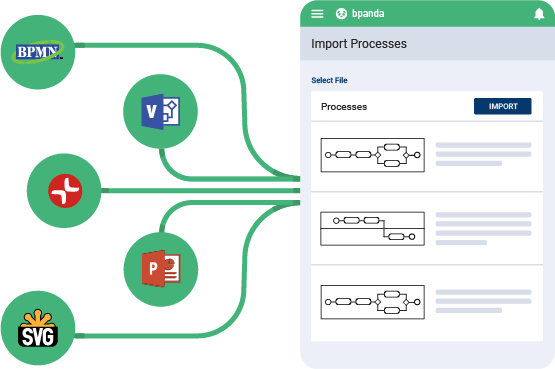 The Voices for Our Product
We use Bpanda to keep our workflows and responsibilities clear and transparent. It helps our process owners effectively design and continuously improve their business processes. We love how lightweight and intuitive it is.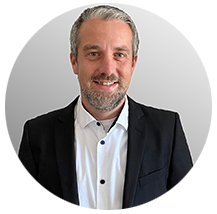 Sascha Engel
Management Consultant – DATEV eG
Bpanda is a super lightweight process management tool which provides us with the support we require to provide services to our customers. We particularly like the quick and easy documentation and the new feature "Jobs". This enables those involved in selected processes to actively implement and embrace them. We have improved our transparency and collaboration between teams and also seen an increase in productivity. Bpanda helps to free up money in the administration, allowing us to donate more money to countries with persecuted Christians.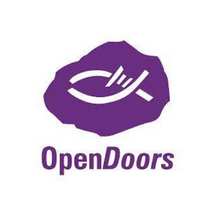 M. | Process Manager
Open Doors Deutschland e.V.
Bpanda is our number one process portal. We were completely bowled over by the intuitive handling and all our users gave it a big thumbs up. Using Innovator (another product from the tool family), we can use the full potential of our process documentation. Collaboration helps us to share our knowledge efficiently and concisely with our employees.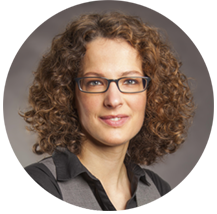 Sina Drees
IT Project Manager – BNP Paribas Real Estate Holding GmbH
Modeling in a collaborative environment like Bpanda is both practical and fun! In terms of Continuous Process Improvement (CPI), process models can be developed collaboratively and understood thanks to Bpanda's integrated version control. Proactively gathering feedback has led to a lasting increase in process quality.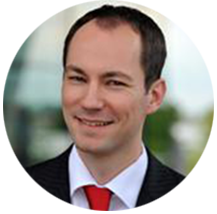 Prof. Dr. Thomas Schuster
Pforzheim University
Our aim is to use Bpanda to make our process management more professional. Bpanda and MID GmbH have given us the perfect tool for our arsenal and the knowledge with how to use it to significantly improve quality and acceptance of process management.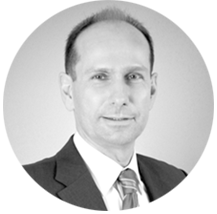 Wolfgang Peitz
Head of IT Business Services – Dorfner Gruppe
As MID GmbH's QM officer, transparency is key. It helps my job a lot that every department can use Bpanda themselves to quickly and easily document their own processes. I'm confident that Bpanda is the best tool for process-oriented quality management and I'm ready to tackle the next audit with Bpanda's help.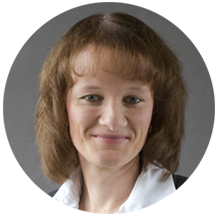 Dr. Katja Eisentraut
Head of Academy – MID GmbH
Our references: Here is just a selection of many customers who put their trust in Bpanda.