Bpanda – Business Process and Architecture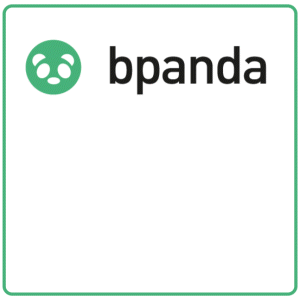 Bpanda is our web-based tool which allows everyone throughout the company to use process management and bring their processes intuitively and sustainably to life. We want you to be able to use Bpanda so that all those involved in the process can participate when designing and documenting processes. We know: Sustainable process management depends on active participation of all those involved in the process. With Bpanda, we have managed to create a BPM solution for the next generation that anyone can use! Bring your processes to life throughout your entire company – no matter how big or small your company is and what sector you are in.
The Company Behind Bpanda
MID GmbH
Driving Continuous Transformation
As a medium-sized IT company which specializes in the areas of processes, architecture, data, and system and software development, our aim is to provide companies from all industries with the capabilities they need for continuous transformation. Our decades of expertise is sustained by our 150 employees and also thanks to our 360° portfolio, consisting of consulting, tools and our academy. This has enabled us to drive our customer's digitalization projects for over 40 years.
Discover MID
The MID Tool Family
You can use our tools to map processes, create models and for seamless integration between your numerous tools you use every day. It doesn't matter whether you work in business process management, data, enterprise architecture management or model-based systems engineering –
we have the perfect tools for you!