Managing Processes: Publishing Risk Analyses
BPM managers and process owners can trigger certain multi-processing tasks for their processes in Bpanda in the "Manage Processes" area. Our June 1 release brings with it a new action for BPM managers and risk managers: publish risk analyses. Triggering this action shows you all processes and their risk analyses which are currently active. Once you have selected which ones you want to publish at the same time, then you simply need to add a date of validity. Watch out: This date applies to all risk analyses which you publish at the same time using this action. The same also applies to the description, which you can also add in multiple languages.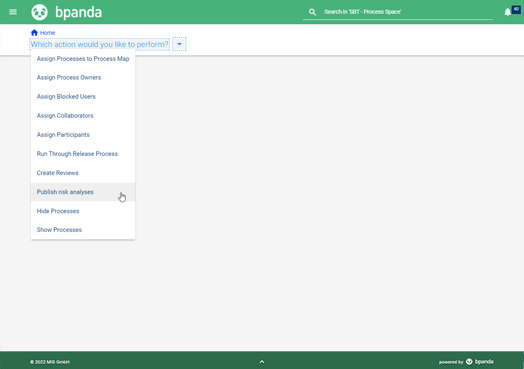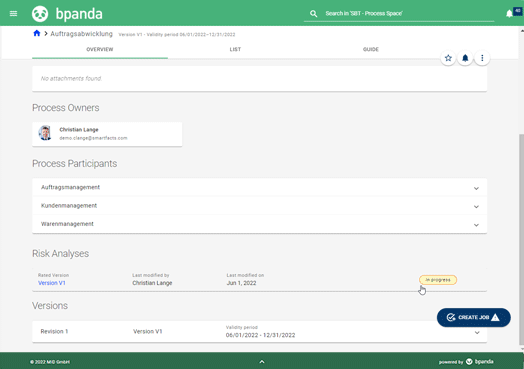 Risk Management: More Multi-Language Capabilities
Our last release brought with it the ability to import multi-language risk analyses from  Innovator; this release brings with it more language capabilities for Bpanda. You can now create multi-language chances, risks, controls and control evaluations within the scope of your risk analyses or translate them directly at the same time as you create them. Each of these four functions now has a translation dialog for precisely this purpose. You can translate "title, description and potential impact" for chances and risks. You can translate "title, description and location of proof" for controls and "weaknesses" can be translated for evaluations. Simply create the risk analysis, then you can get going with adding the description in multiple languages.
Tasks: Number Automatically Updated
We're sure that you already use tasks in Bpanda to make sure you carry out your tasks or tasks assigned to you in good time. You previously used to have to refresh Bpanda so that the task counter on your start page and in the ribbon updated. Your task counter now updates automatically within a few seconds. You no longer need to manually refresh the page. This means you're always up-to-date and can see how many tasks you have in Bpanda.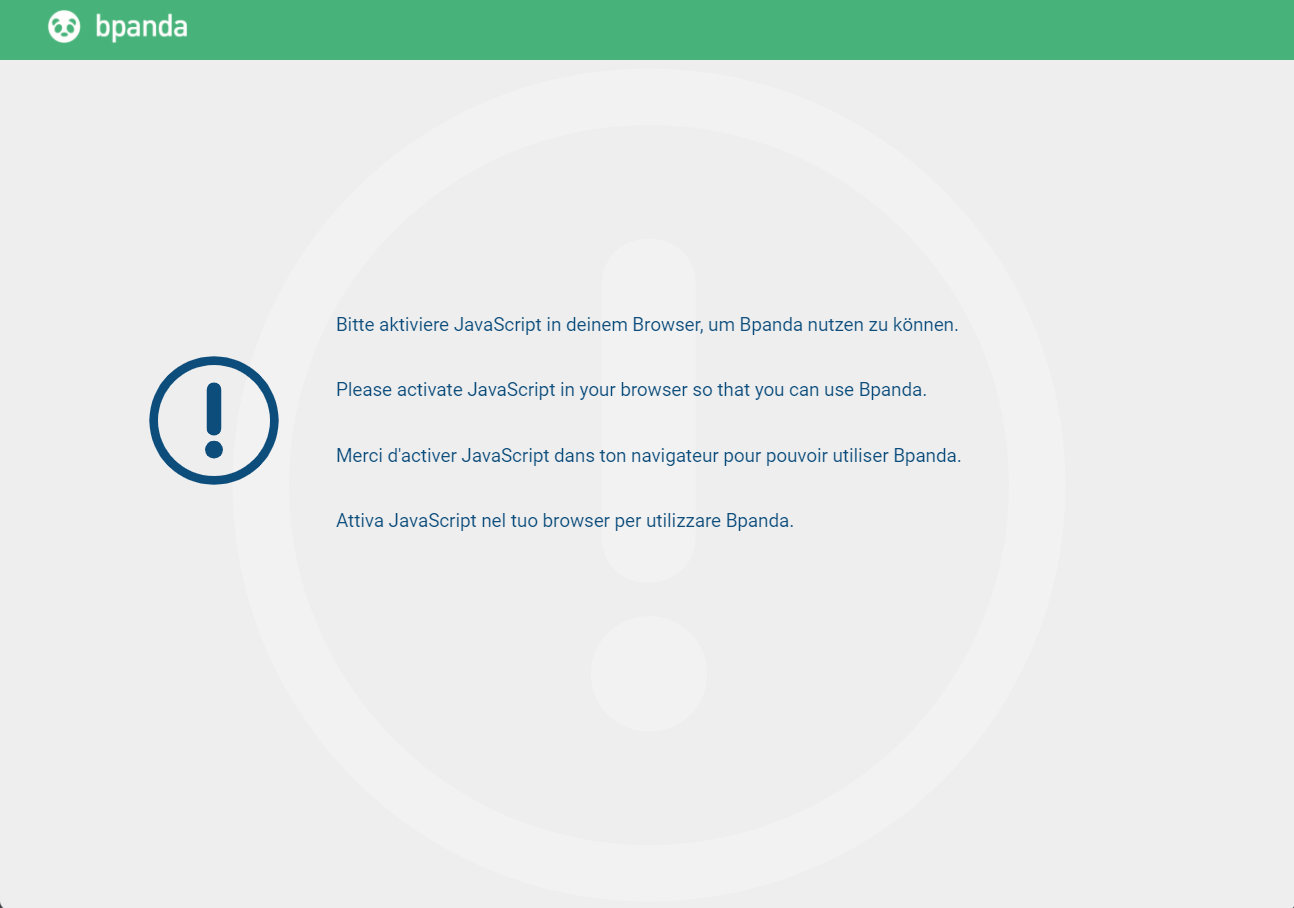 Bpanda Does Not Work Without JavaScript
As we're sure you already know, it's important to us that Bpanda is easy for you, the user, to use and looks good. Our features require JavaScript to be activated in your browser. Bpanda cannot function to its full capacity if you have deactivated JavaScript. If this is the case, then a message appears to tell you that you need to activate JavaScript in your browser to be able to use Bpanda. This message appears directly after the login page so that you cannot log-in to Bpanda without JavaScript.