Risk Management Dashboard: Easy Filtering by Process Hierarchy
The May 31 release brings with it the ability to customize your risk management even more: you can now easily filter all your risks and chances by levels in your process hierarchy and view them as you would in your process map. To do this, simply open the risk management dashboard and click on the filter icon in the top right-hand corner. The drop-down menu then shows you various hierarchy levels and you can select which level you want to view your risks on. All risks and chances from the selected level in the process are shown, as well as any sublevels which may exist. This allows you to evaluate your risks and chances more closely and quickly find information relevant to your area of work. You can also access the filter in the 'Evaluation Assessment' and 'Comparison' tabs. Do you already recognize this function? You have been able to use this function within your dashboard for applications and, by doing so, view and evaluate all of your applications at a process map level.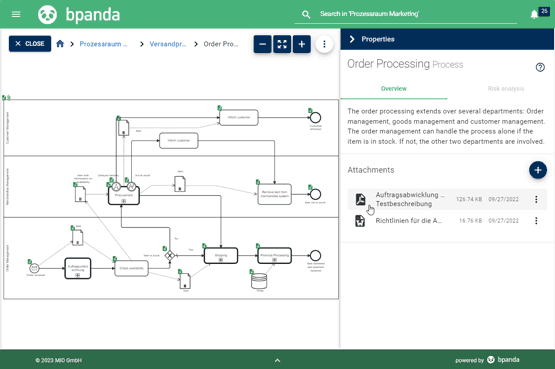 Preview for your PDF Attachments
You can now view all your PDF attachments in Bpanda as previews, without needing to download them first. This makes it quick and easy to click through the individual attachments within a process and check out the document. The preview saves both time and stops you having to download loads of stuff. If you still need a document as a file, then of course you can still go ahead and download it as usual.
Overdue Reviews Highlighted Red
Our last release included changes as to how overdue reviews are displayed. We have continued working on this and you can now not only see clear wording telling you how long the review has been overdue for; this information is now also highlighted in red. This means you can see straight away which of your reviews are overdue and you can easily prioritize them. If you've got a review in your overview that is still running, then it will be gray.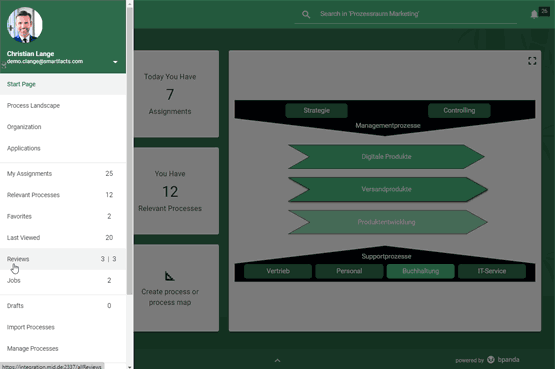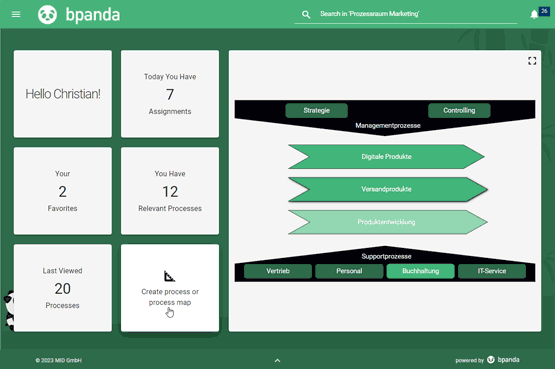 Maximum Size for Info Box in Modeler
The info box used to be a fixed size when creating new processes using the Modeler. e.g. if you had a long description text, then you used to have to scroll down to be able to read the whole text. The size of the field now adjusts itself to suit the device you are using so that the maximum size of your screen is always used. This makes it easier to insert longer texts so that you can always see all parts of the text and you don't have to scroll down.